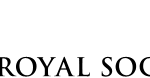 "Somerset House was the Royal Society's third home and was used from 1780 to 1857,constructed in the Strand on the site of an earlier Tudor palace demolished in 1775. The architect, Sir William Chambers, was ordered to accommodate the Navy Board and the three principal learned societies: the Royal Society, the Royal Academy of Arts and the Society of Antiquaries. The Strand frontage of the building was ready for occupation by late 1779, with the Royal Society and the Antiquaries allocated the building to the east of the Strand entrance, in which a shared staircase led to separate apartments."
Somerset House, coincidentally was an old home for BMD records retained by the crown, but it was ready in time for the Society's Anniversary meeting in November 1780.
The Strand side of Somerset House, including the former home of the Society, has housed the Courtauld Institute of Art since 1990 – a wall plaque and a carved marble sign at ceiling level now indicate the rooms formerly used by the Society.
The magnificent courtyard and riverside parts of the building have recently been refurbished and are open to the public.
The building was not large enough to hold the collections known as the Repository and this was handed over to the British Museum for incorporation into the National collections.